Click here to read about and receive 
your

FREE PDF

copy
_________________________________________
A Purrrrfect 2-1/2% 
In our never-ending quest

to do as little as possible and earn as little $ as possible in our retirement . . .  all our prizes (dare I say merchandise) are on  Zazzle.
Here's how it works:
Zazzle makes the merchandise
We draw the images and upload them on Zazzle
Zazzle prints our images on the merchandise,
Zazzle ships the merchandise to you
Zazzle takes all the money and hands us 5%.
Peggy gets 2-1/2%, Judy gets 2-1/2%

*
So buy a whole bunch of stuff for yourself, family & friends . . . or strangers too . . . content in the knowledge that neither Peggy nor Judy is getting rich off of you.
*With our stash of money, we aim to indulge ourselves in retirement.  European junkets, face-lifts and gelato are the first things we're planning (undoubtedly in reverse order).
Sign in to Zazzle, be notified of their frequent SALES
which includes all of CATNIPblog "stuff"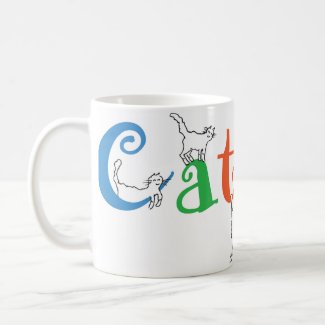 NOW! What you've been waiting for!
Free Stuff
We are STILL trying to figure out the technology on how to upload MP3 recordings, PowerPoint Presentations etc.
(Besides, the longer it takes us the more Zazzle merchandise you'll buy and the quicker we can treat ourselves to gelato.)
In the meantime, to assuage the savage beast, for your children, grandchildren and you too . . . here are:
Free Maui Coloring Book Pages
from Peggy's Children's book about Maui's Healing Journey
 Stay tuned. More free stuff will be coming . . . 
SaveSave
SaveSave
SaveSave
SaveSave
SaveSave
SaveSave
SaveSave
SaveSave
SaveSave
SaveSave
SaveSave